As I mentioned in my last post, I received an email from Yummy Jobs congratulating me on being successful to the next stage.  I then received an email directly from Disney Careers asking me to schedule my interview date and time, as well as to complete my role checklist. My final interview day was set for 11th of November at 9.30am, with my actual face to face interview between 12-1pm.
Preparation:
The preparation for this stage seemed a lot easier than preparing for the pre-screens. I felt I was just revising the stuff I already knew. This is also the time when you need to narrow down what your tops roles are – make sure you have reasons for why.
Some applicants organised hotels for the night before as they were travelling a fair distance. Join the facebook groups as you will all be able to club together and save on a room.
On the Day:
On the day of the interview, I really was not feeling very well. I'd found out that I had glandular fever a couple of weeks before and had been back at home in bed the entire lead up to the interview. Nevertheless, I knew that nothing was going to stop be going to this interview, so I dosed myself up with medicine, cough sweets, and olbas oil and told myself 'it'll be fine!'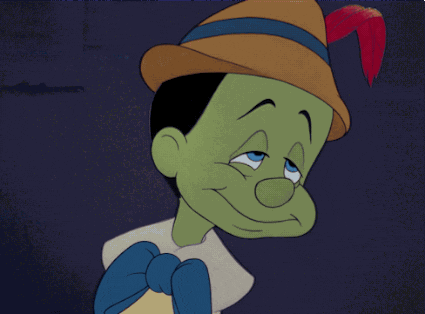 I arrived in Hammersmith at about 8.30am where I met my friend Becky who had been staying in a hotel the previous night. We then went to McDonalds where a group of other CEP applicants were grabbing breakfast. At about 9.00am we decided to slowly make our way over. The entrance you need is located to the right of the bus terminal.
Arrival:
Once we had checked in and had been given our security lanyards, we were asked to wait by the sofas which were already filled up by this point. Beneath my best Disney smile, I was feeling really dizzy and was dying to sit down. By some stroke of luck, we were asked to go upstairs where there were more sofas. This time, I quickly nabbed myself a seat. As people started filling in, everyone began talking about the interview. It was exciting and nerve-wracking, but everyone is genuinely lovely.
The room was filled with various Disney memorabilia. Take this opportunity to have a look around as it might just calm your nerves!
The Presentation:
The presentation lasted for about an hour. There were three Disney recruiters who introduced themselves. Sue, who is head of international recruiting, Lisa who is head of domestic recruiting, and Chrisitina is the Disney College Programme events and communication manager. Sue took the presentation, which was much like the one at the Yummy Jobs pre-screen interview. The presentation included a short quiz (with prizes) and lots of videos that only make everyone want to do the program even more! She also discussed roles, availability and start dates.
The Face-to-face Interview:
The presentation finished at around 10.30am. Anyone who had an interview slot later than 11.ooam were asked to come back at their interview time. As mine was between 12-1pm, a group of us went to pret a manger to pass the time. It was really lovely chatting to everyone and a great way to calm any last minute nerves.
We headed back to Disney HQ about half an hour earlier than our interview was due to begin to give us time to relax and freshen up. However, the Disney recruiters had finished early and we ended up being seen right away. My interview took place in the Disney Pixar conference room which was really exciting! I am even more determined to work at Disney HQ in some capacity in the future!
I had got chatting to Dan as we waited outside the Pixar boardroom and one of the Yummy Jobs recruiters, Luke, was also sat talking with us. At this point, I was starting to get a bit nervous, but chatting with them seemed to calm those last minute nerves!
I was interviewed at one end of the room with Christina, and Dan was interviewed at the other end with Lisa. This isn't off putting as you tend to zone everything else out apart from what is going on with your interview.
Christinia was incredibly friendly and smiley. I began the interview by apologising incase I had a coughing fit (I could feel it coming on!). The interview flew by. I felt as though I had waffled and blurted everything out at her. The questions asked were:
Had I travelled far today?
What am I studying at university?
Why did I want to do the programme?
What work experience did I have?
What roles did I want?
Would I be willing to have a background check?
Have I lived with other people before?
And, do you have any questions?

I asked her, what made her want to work for the Disney company? Turns out she started on the Disney College Program and 'never looked back.'
The Wait:
During the presentation, we had been told not to contact Disney if we hadn't heard anything until after January 15th. This was over two months away and the idea of potentially waiting that long was torturous. However, Yummy Jobs told us we could hear anytime from the middle of December.
The wait for results was honestly long and stressful. I banned myself from watching any Disney Vlogs and barely watched any Disney films (which if you know me, was an incredibly difficult task).
Eventually on December 22nd, the facebook group started going crazy and people began to hear. We had been warned that results would come in no order and in batches. However, everyone immediately began speculating to whether there was a pattern. It appeared to be coming in alphabetically by job roles. If I remember correctly, the first batch seemed to be A-L for character performers, character attendants, custodial and qsfb. I tried not to pay any attention to the order, and just hope for the best! I had put 4/5 roles as high interest, and all of them had pros and cons, so I was really happy with whatever role I would be given.
The Result:
Eventually at around 8.00pm that same evening, I received an email. However, it wasn't from Disney. It was from Yummy Jobs saying congratulations! Everyone who hadn't yet heard seemed to get this email. After a short moment of confusion, we all realised that Disney just hadn't got round to sending the emails with our job roles, but we had officially been accepted!!! I have never felt so excited and so relieved about anything before. The long wait was finally over, and I had done it; I had got a place as a cast member in Walt Disney World!
My exact role didn't come through until the next day. At around 6pm on the 23rd of December I found out that I had been selected to be a lifeguard. I was over the moon as this was one of my high-interest roles!
After you receive your email, you must then accept the offer and then pay your assessment fee within 30 days.
Since finding out, I haven't been able to concentrate on much else. Between now and leaving for Disney I will be going to Iceland, New York and somehow ploughing through the mountain of work I have left to finish my degree. Nonetheless, I could not be more excited!
As corny as it sounds, I really could not be happier. I still can't quite believe that I am actually going to be living out this dream that I have had since I first heard about the program in 2008!
If you have any questions, click here. But feel free to ask anything in the comments below.